As you can imagine, a combination of moving from Sheffield to Penarth, along with managing my health, has meant blogging has been low down on the list of things to do. I'm going to focus on short and sweet blogs for now.
And first up, photos of the new garden!
This is the front. The house to the left is my neighbour's. Mine is currently just grass – a blank slate. It gets sun all year round and will be a 'hot' garden, as in predominantly hot colours, reds, yellows and oranges.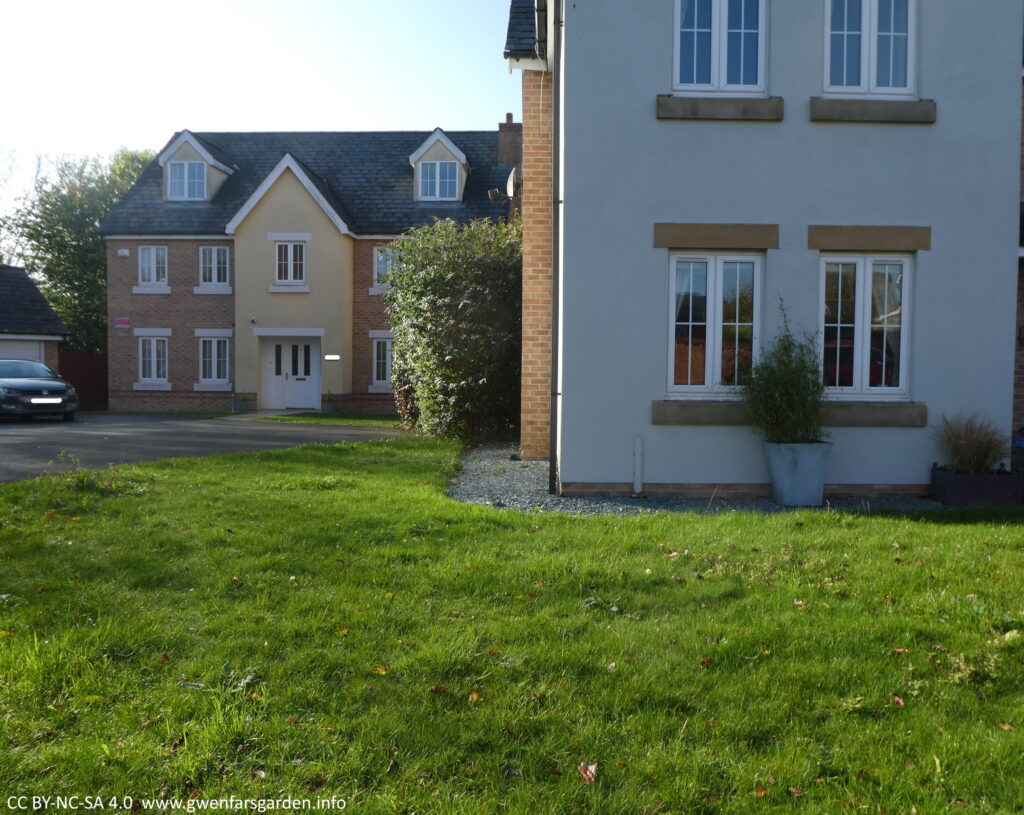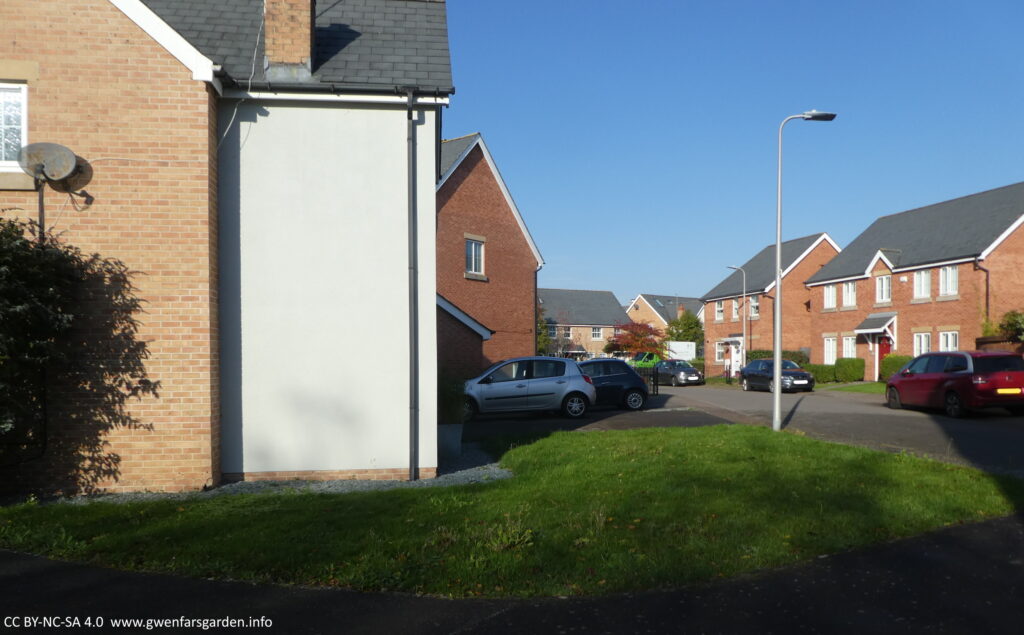 This is a very basic sketch of the current layout and measurements, from which I'll create a to scale layout and then design. I plan on putting in a good sized Acer griseum in the middle and the border with the footpath and the neighbours driveway will be a Sarcococca confusa hedge. The plants are on order!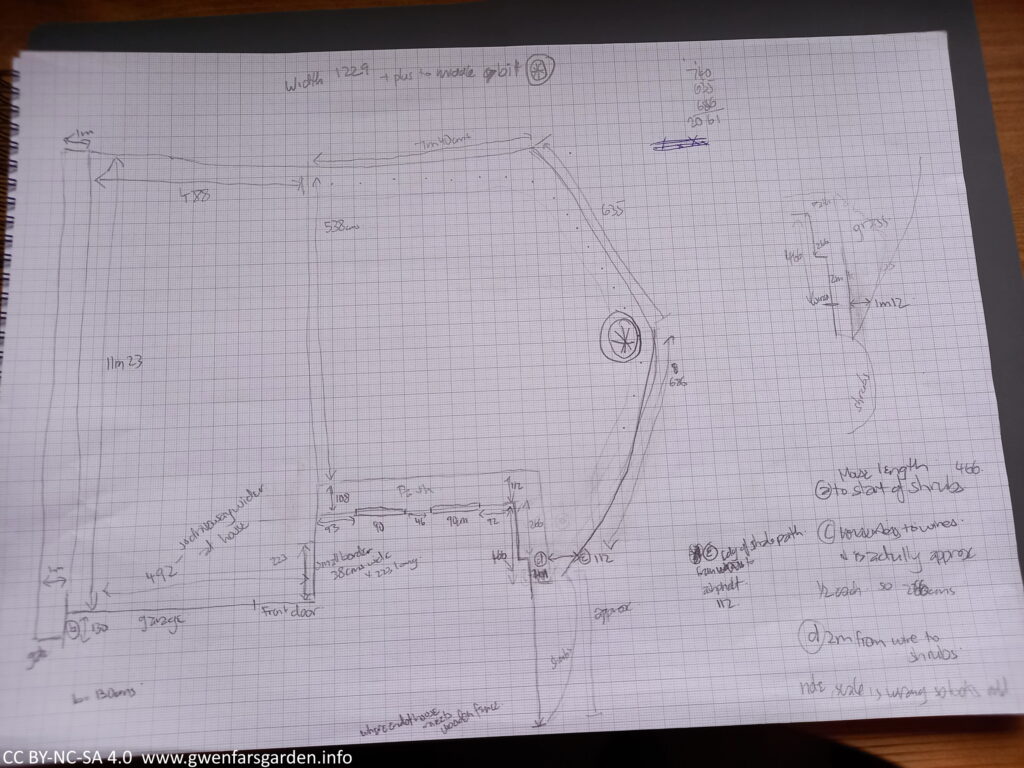 This is the back garden when we first moved in. Again, a blank slate. All the plants and items are mine; the previous owner did nothing with the space at all. First thing to go is that awful dark brown fence.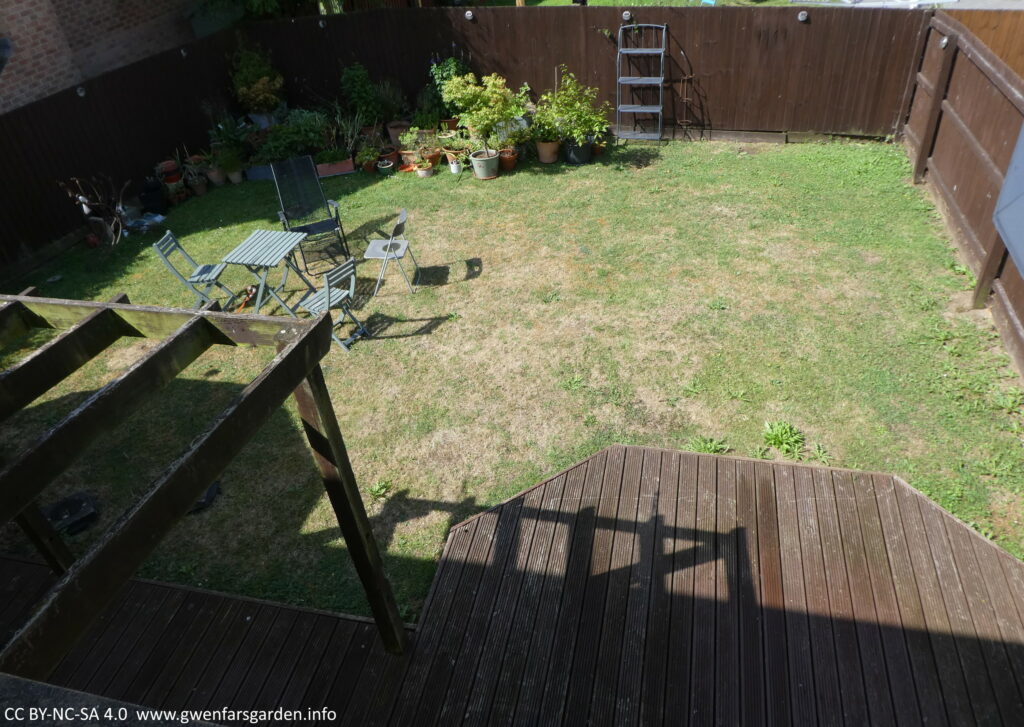 And yes, the fence is now a light green! This has already made a difference now that the garden gets less light during late autumn and winter. I've been photographing the same view weekly, so I can track how the light changes at different times. This is important and will help me decide where everything will go.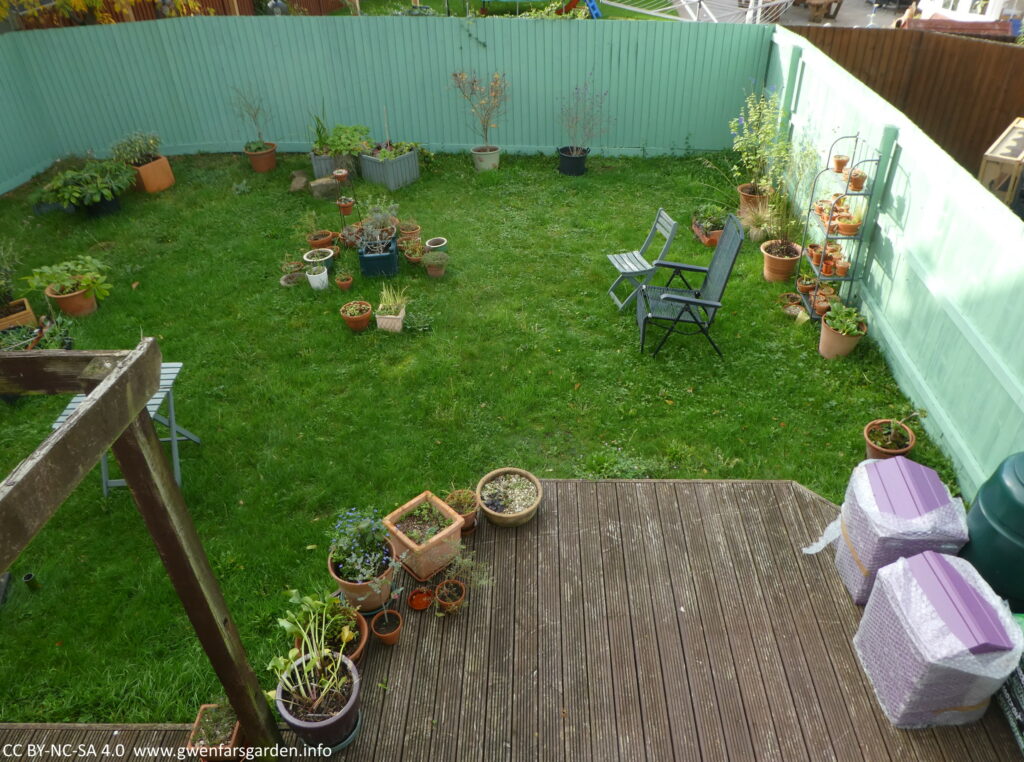 Voilà! My to scale sketch of where I think different items will be placed in the garden. The sunniest part in winter is the bottom right-hand side, so that's where the two vegetable borders will go.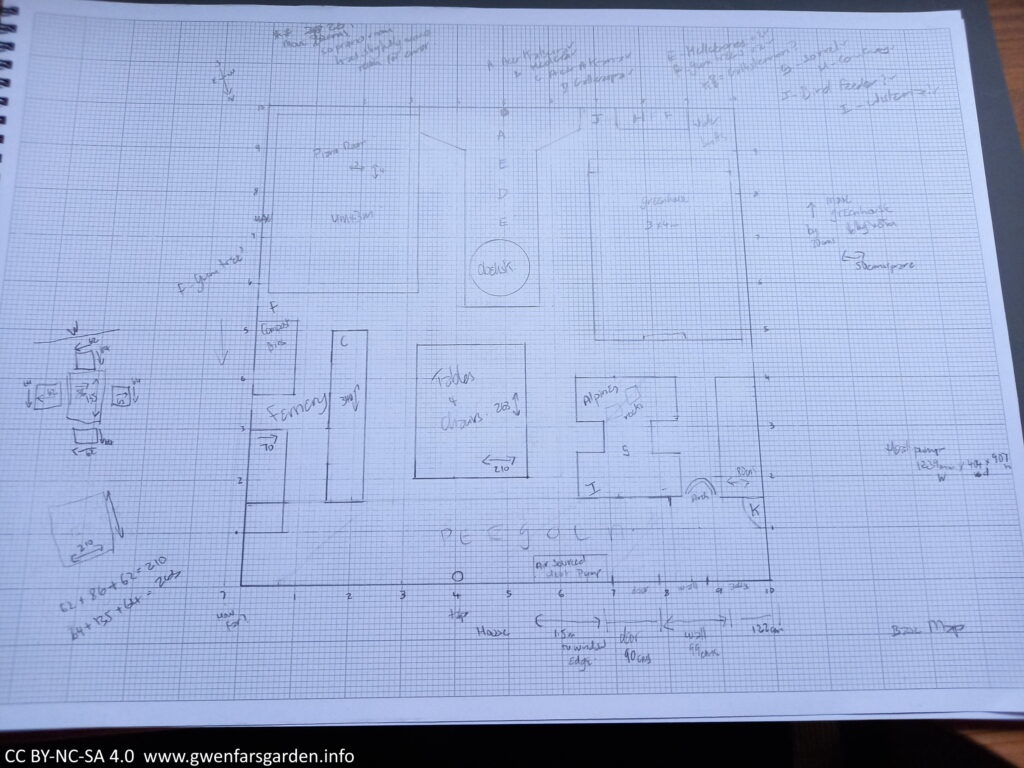 Yes, it's includes a greenhouse. Also the top left corner, the darkest part of the garden, will be my partner's new piano room.
As you can see, I've already got lots of ideas. I believe I've found a gardener to help me do a lot of the digging and planting, and with some plants arriving soon, I should have the first plants in the ground before the end of the year.