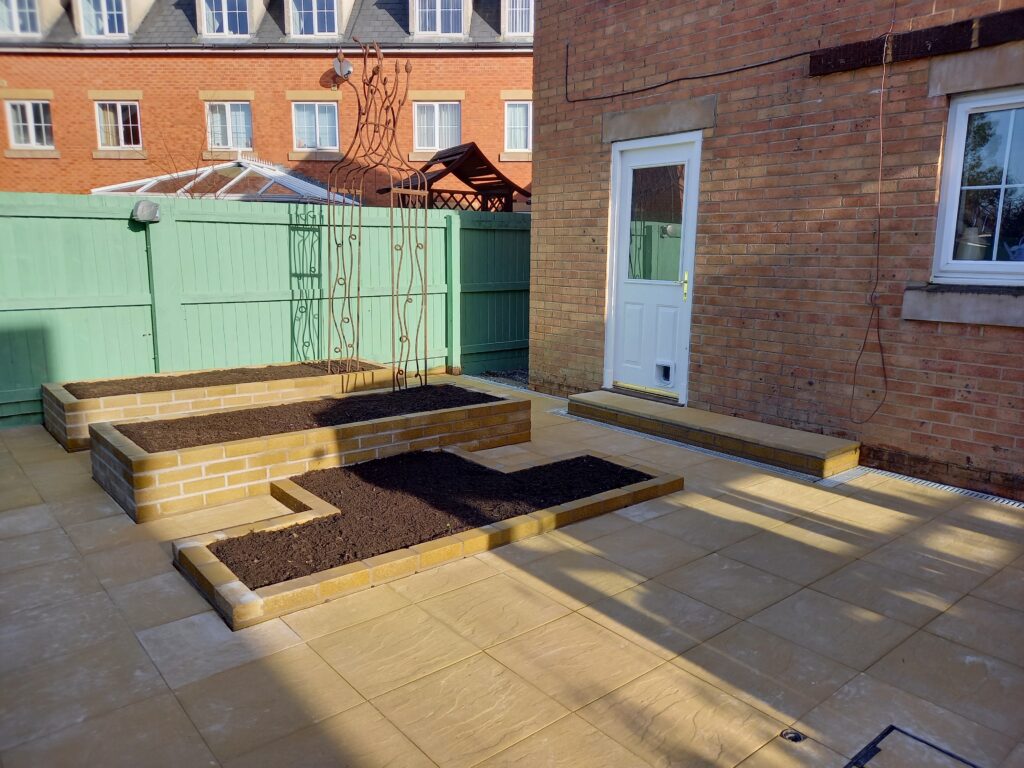 The first phase of the landscaping was finished last week! It looks bare now, but it is ready for planting.
To remind you what it looked like previously: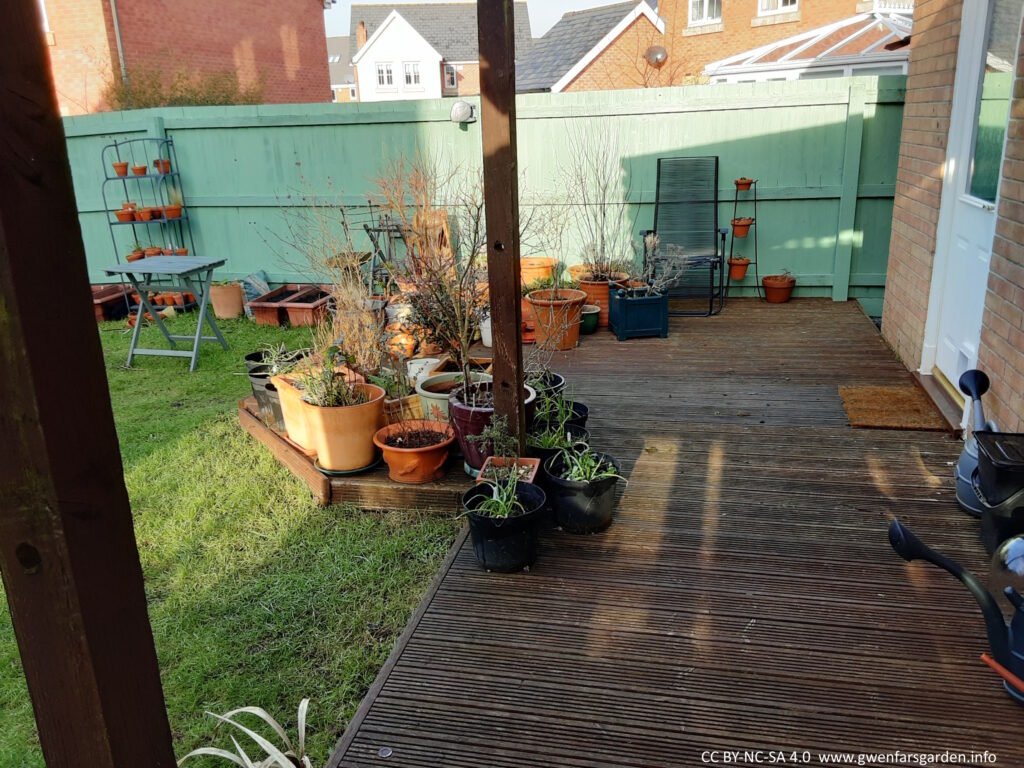 And now: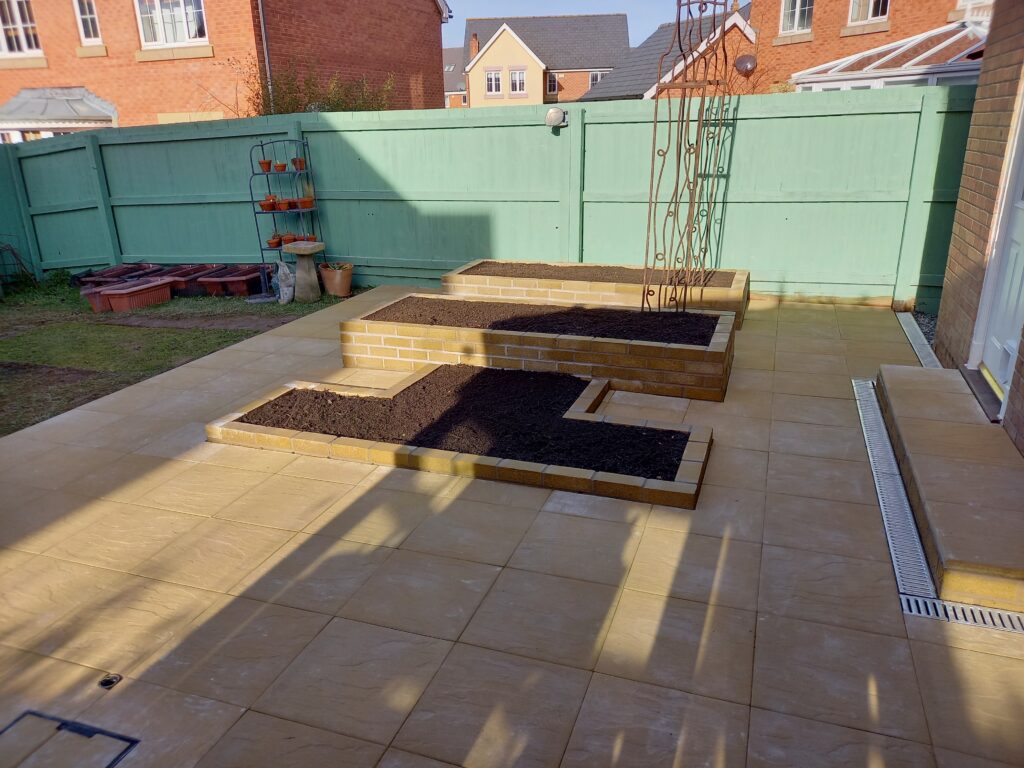 The empty paved area will be for the chairs, table and parasol. The raised area alongside the step (right) is for the air sourced heat pump, that will be going in next week.
The two raised beds will be for some strawberries and vegetables. As you can see, they are in the sunniest part of the garden during winter. This is a much smaller space for growing food than I've had for many years, but it better suits my limited energy. If my health deteriorates further, these could easily be converted to ornamental beds.
The lower bed will be a mix of alpine scree bed (left), sorrel patch (middle section), and wisteria (right), and some other ornamentals. The latter will be growing up the pergola which will be built in phase 3, most likely early next year.
I'm really pleased with how the 1st phase looks. In fact, Josh, my landscaper asked: does it look like you hoped? My reply, it looks exactly as I hoped. A nice warm space that should be a delight to relax and potter in.
We hope to get onto phase two (within the yellow highlight, below) by the end of April. A large part of this area will be for the greenhouse, but there will also be a 5m by 1.8m border for more ornamental plants.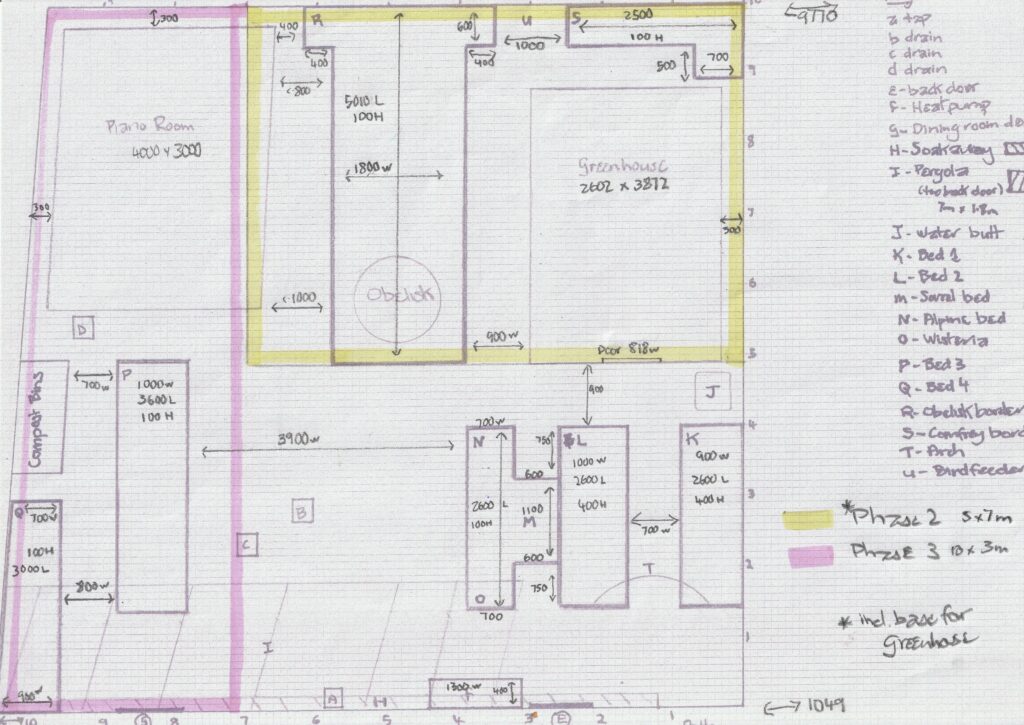 In the meantime, I can get on with some planting in the lovely new beds. Hurrah!