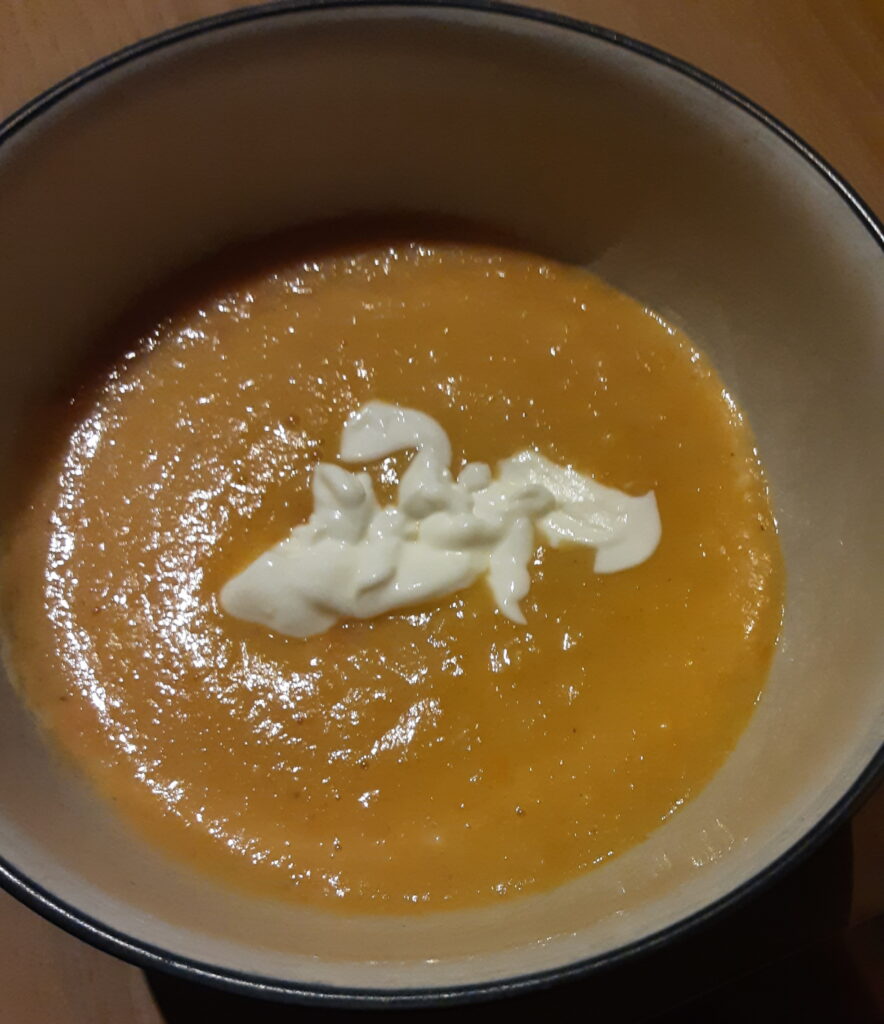 Serves 4-6
The sweetness of the carrot and parsnip is complimented by the tang of cumin and garlic. A great way to use up a glut of parsnips in winter.
1-2 tbsp olive oil
4 cloves garlic (more if small cloves), crushed
¾ teaspoon cumin
3 large parsnips
3 large carrots
150g red lentils
2 litres vegetable stock
Natural yoghurt (to serve)
Chop the garlic and sweat it, covered, in the olive oil for a couple of minutes, then add in the cumin and stir.
Add the carrots, parsnips (both cubed) and lentils and the stock, cover and simmer for 30 minutes.
Cool slightly, then process the soup using a hand/stick blender until smooth.
Stir in the yoghurt.
Serve with fresh bread or rolls and butter, and season with plenty of black pepper.