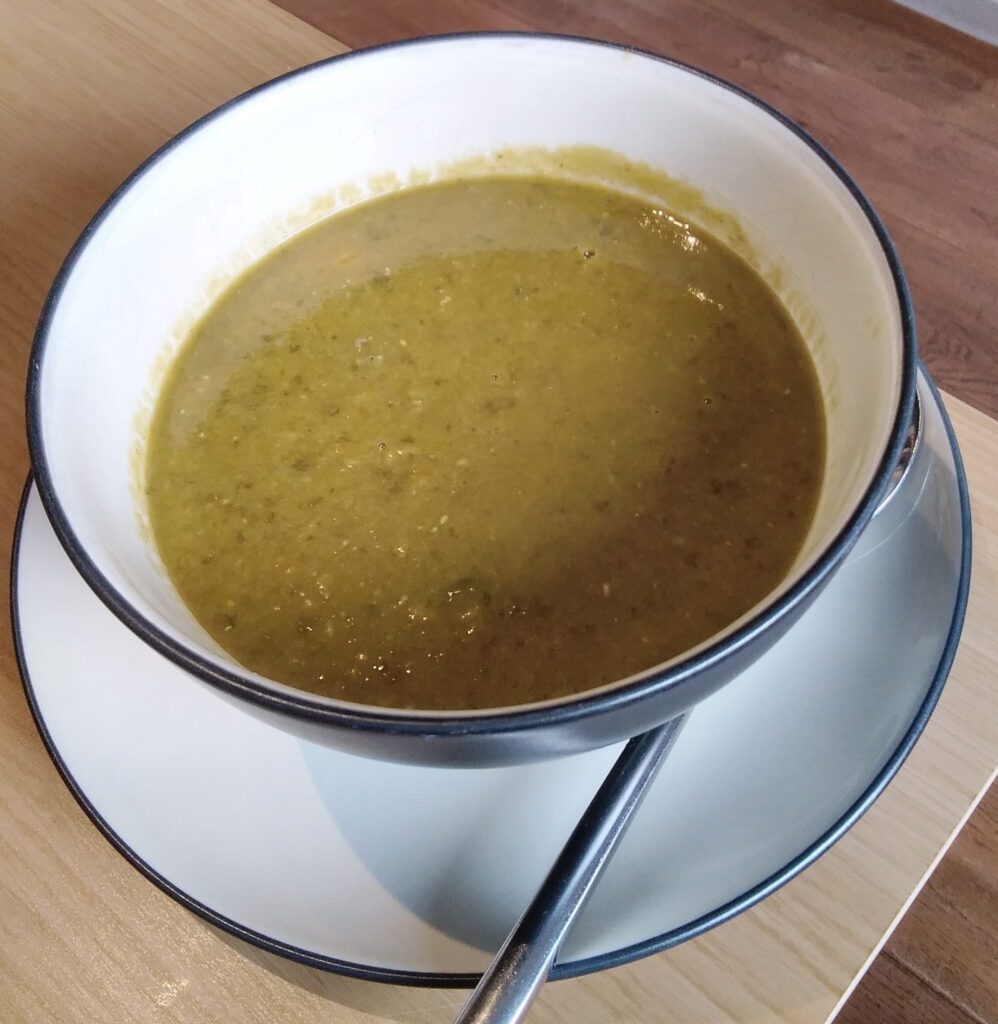 This is a simple recipe, and a nice light soup for a windy and wet summers day.
Serves 4
25g butter
5-6 garlic cloves
2 medium carrots, peeled and sliced
150g red lentils
1 litre vegetable stock
200g sorrel, coarse stems removed, leaves roughly shredded
2 tbsp double cream, plus a little extra to serve
Sea salt and freshly ground black pepper
1. Melt half the butter in a saucepan over a low heat, add the carrots, cover and sweat gently, stirring from time to time, for about 5 minutes. Then add in the crushed garlic and cover for a couple more minutes, until the vegetables are slightly softened.
2. Stir in the lentils and stock, bring up to a simmer and cook on medium heat for about 15 minutes, until both the vegetables and lentils are soft.
3. Add in the raw sorrel and the remaining butter and the cream. Blend until smooth, adding a splash more stock or water if you feel the soup is too thick.
4. Reheat gently, taste and adjust the seasoning as necessary, and serve in warmed bowls with an extra little swirl of cream on top.
* * * * *
This is my adaptation from a Hugh Fearnley-Whittingstall recipe.