Following from posting Galanthus 'Dionysus' last week, this week is another snowdrop double, Galanthus 'Ophelia'. G. Ophelia is an elegant double, with stronger green markings than G. Dionysus on the inner petals, and with some lighter green markings on the bottom edge of the three outer petals.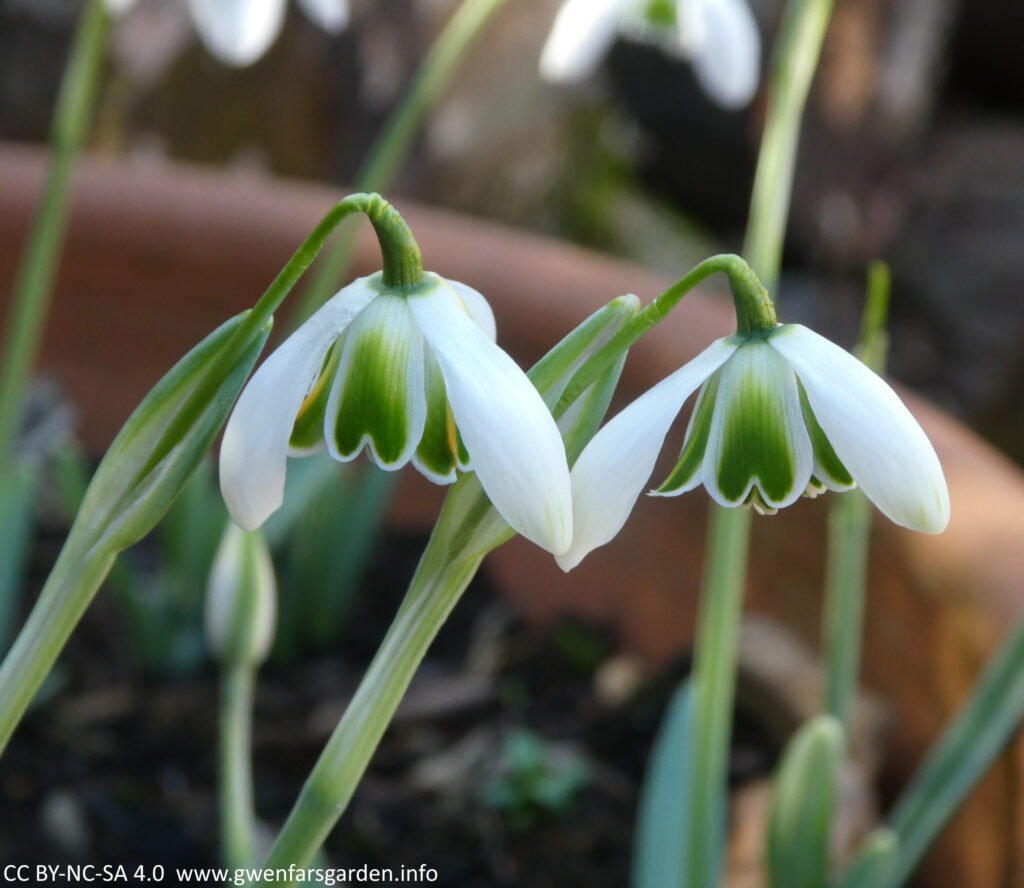 Looking at G. Ophelia from above. Once she gets more sun, the inner petals begin to fan out.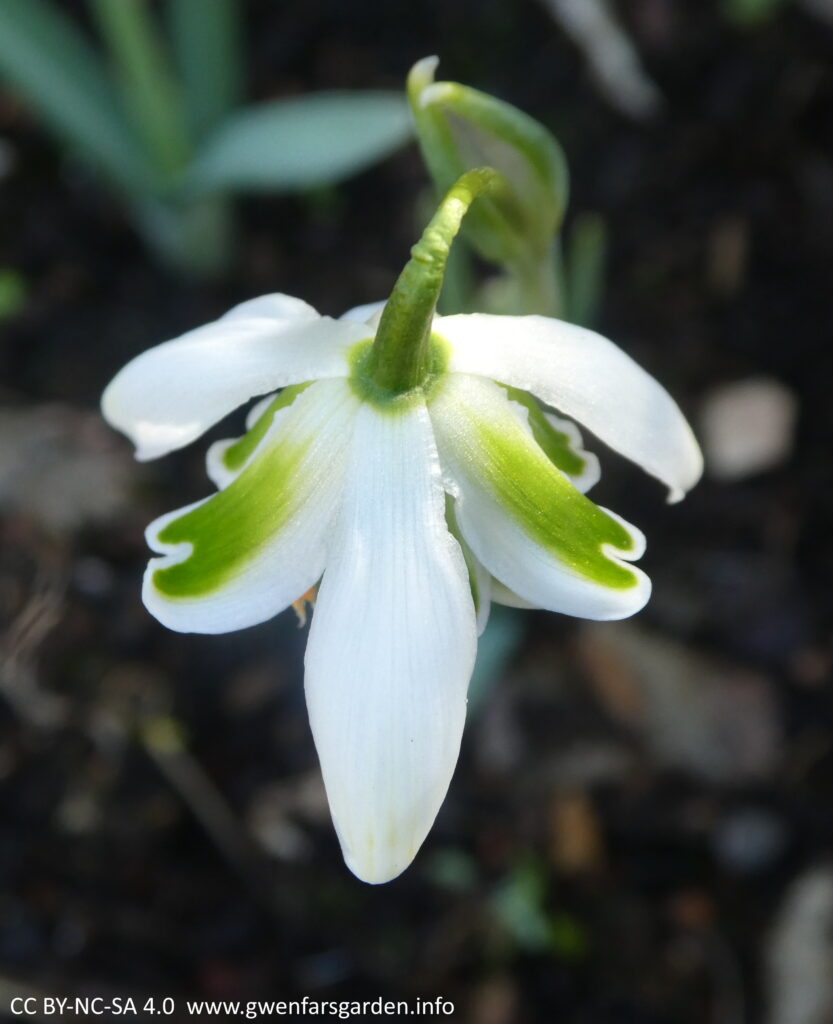 She has a mild fragrance, though you only really notice it if you get up very close indeed. I like to pick one to have on my desk so I can enjoy her up close without having to kneel down on wet soil!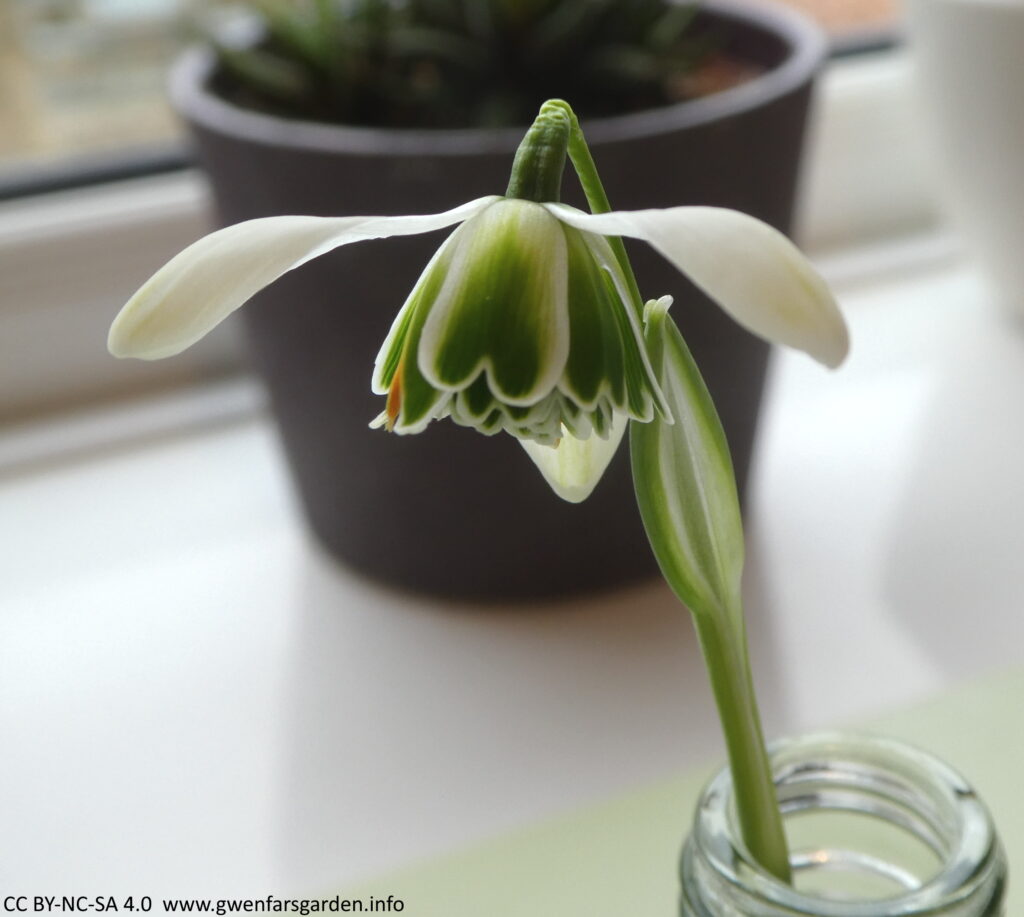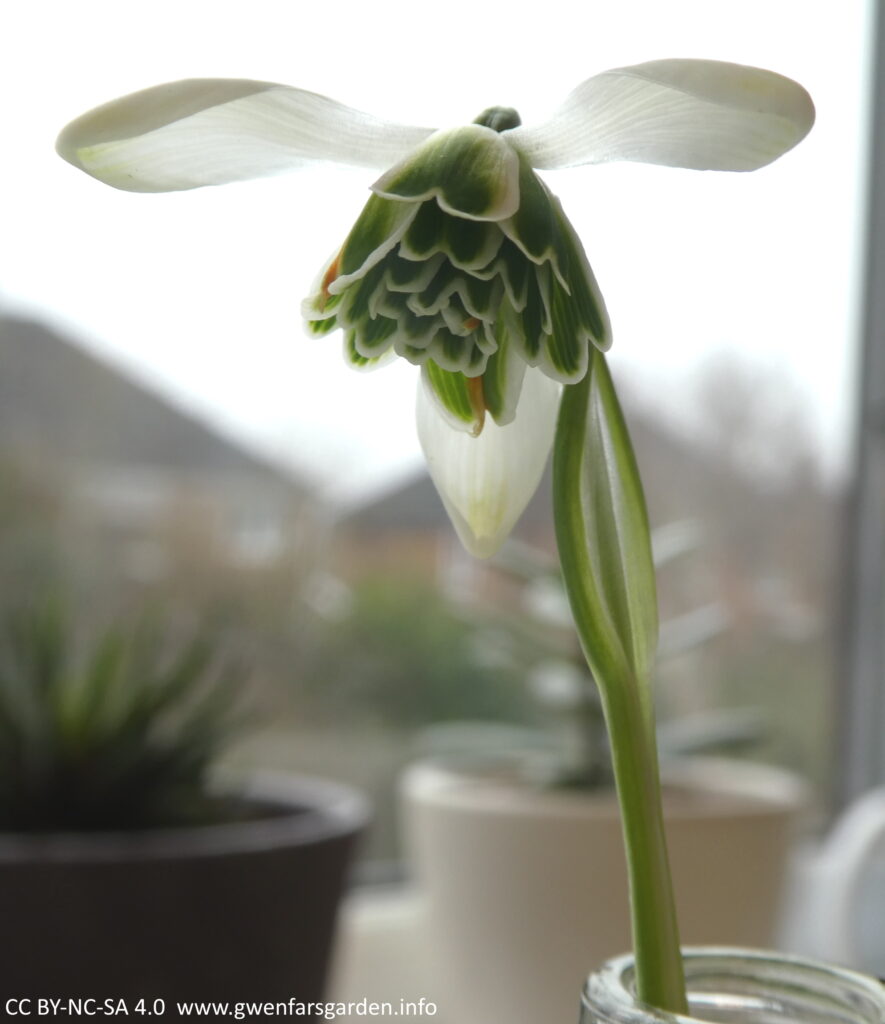 The easiest way to view the inside of the petals is holding a flower in your hand. You can even see the stamens holding the pollen bees seek.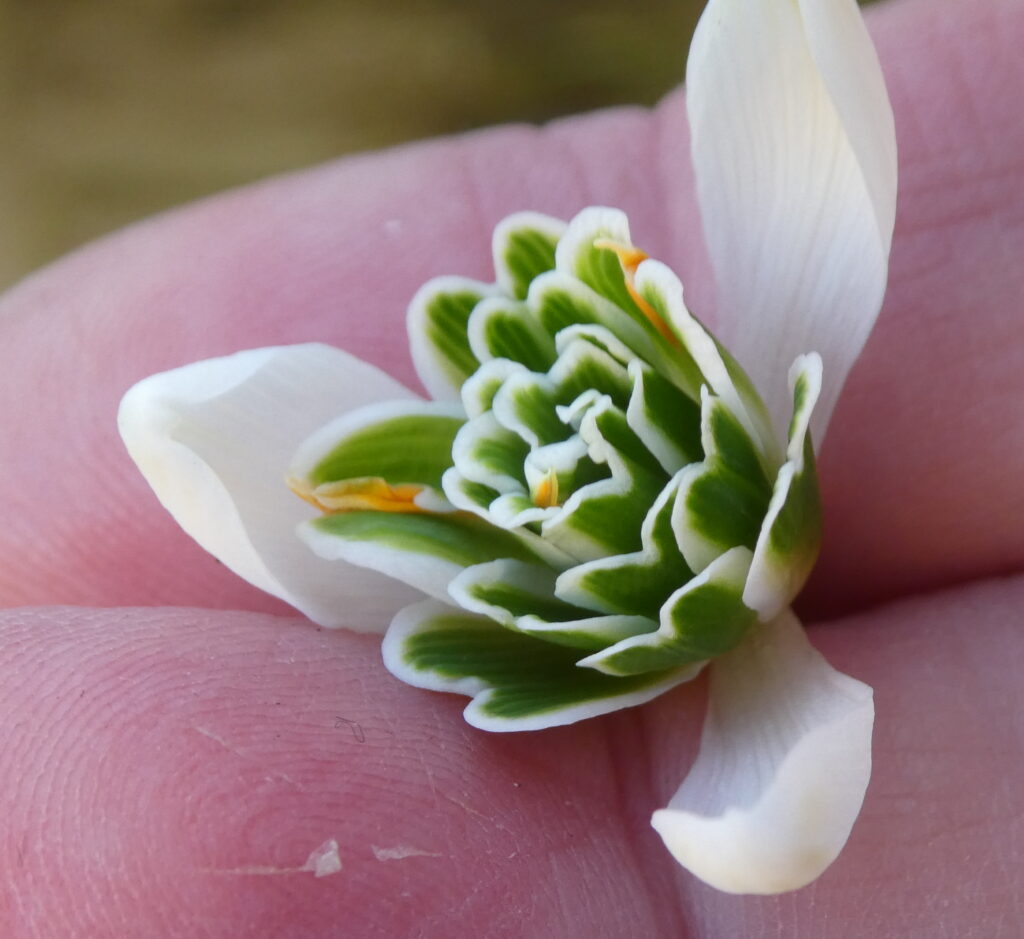 And…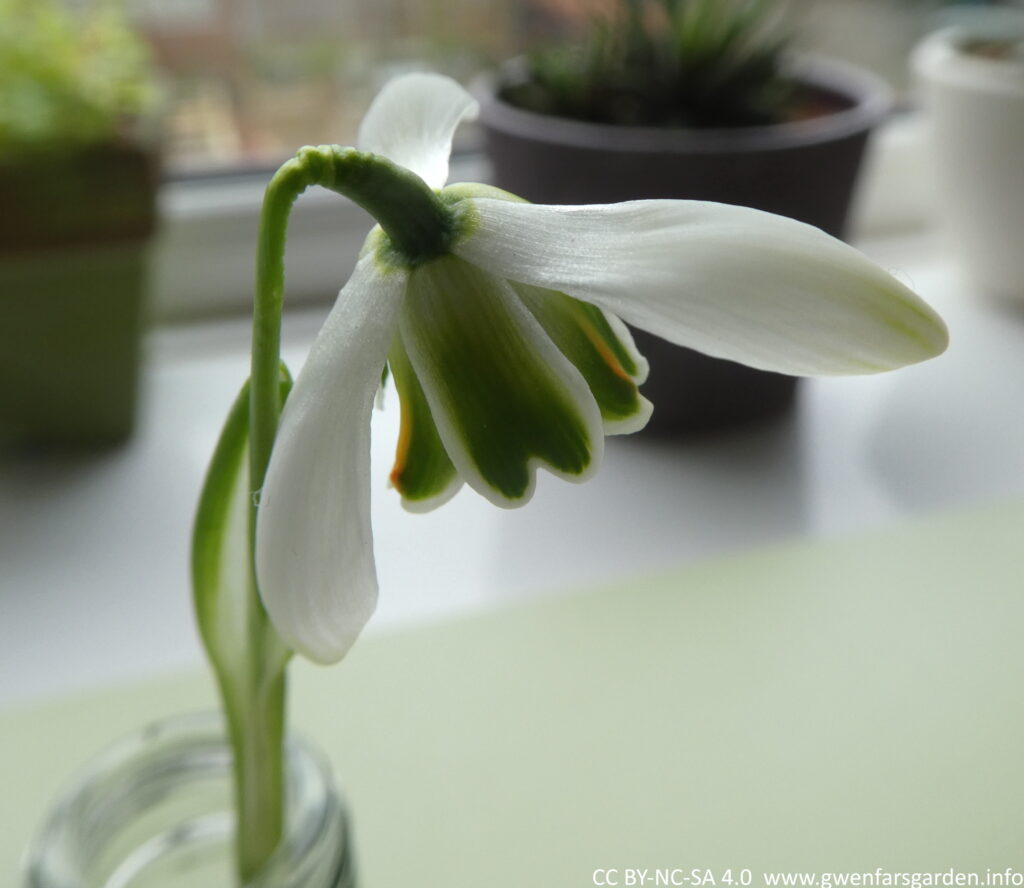 To compare her with G. Dionysus, above is Ophelia, and below is Dionysus. You can see the stronger green markings on Ophelia.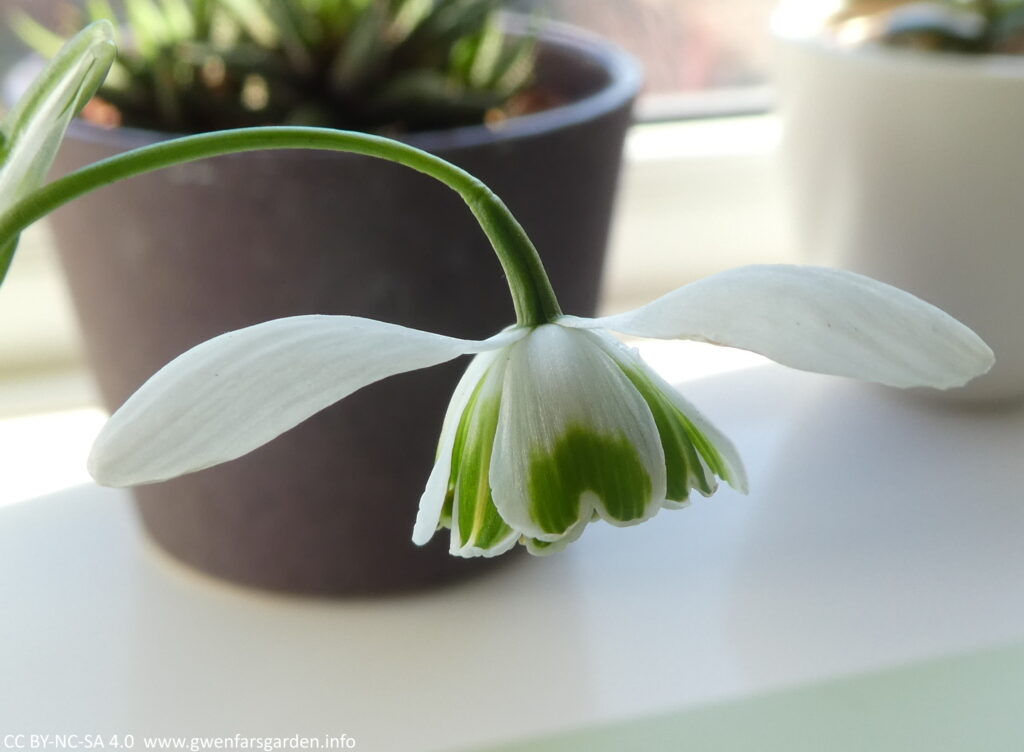 At the moment G. Ophelia is growing in a pot, and it seems to like it as I have more flowers this year. Next year I shall split them and plant some into a border and replant some back in the pot.
I love this pretty, elegant snowdrop. She is a little jewel in the garden.