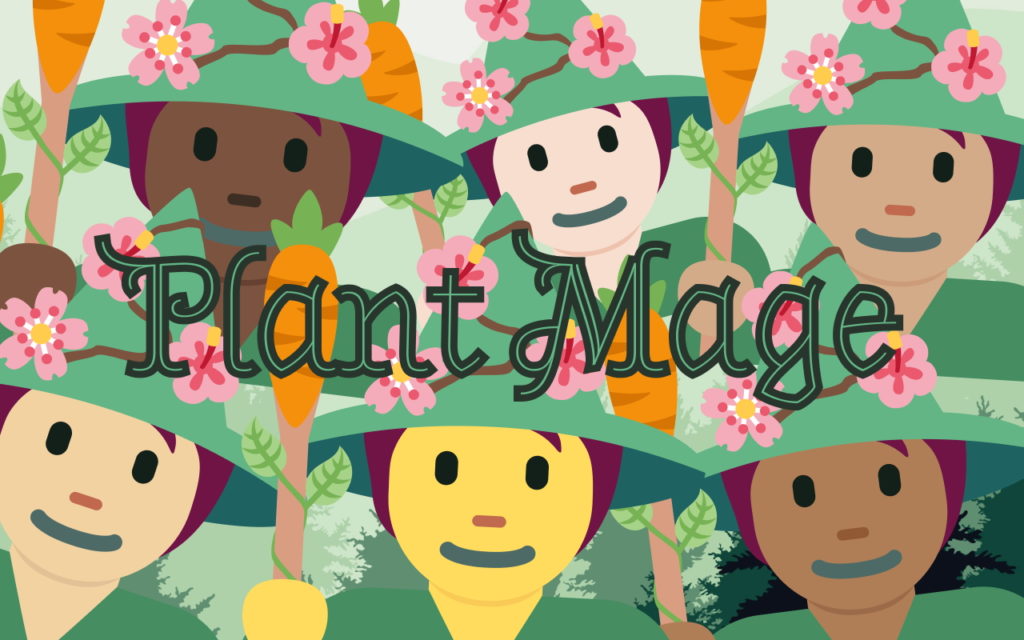 My addiction to plants isn't exactly unknown (you don't say, they cry). A couple of months ago over on Mastodon, author Vicorva called me a 'plant mage'. That rather tickled me. Then she wrote a #microfiction about a plant mage for my birth month (October). Which tickled me further. I decided I wanted a plant mage emoji. But it didn't exist.
Well, we live in a world where you don't have to wait for Corps™ to create emojis, so I commissioned Zoë Bijl to make me one, and this is the result. Meet our fabulous non-binary plant mages, including six skin tones.

If you'd like to use these, you can download them from Zoë's GitHub page. These emojis have been released CC-BY-4.0. Be sure to credit Zoë if you use them.
Of course, I've just realised that I'm going to need a new hat.