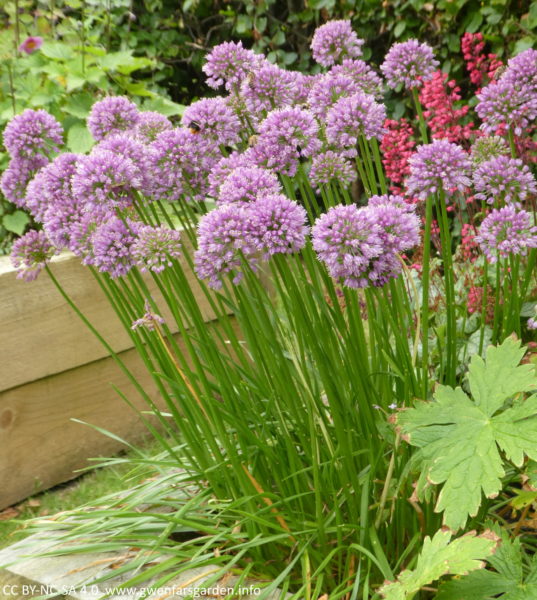 There are a lot of Alliums out there, and one of my favourites is this one, Allium 'Millenium'. It's around 30-40cms tall and is one of the latest season flowering alliums that I've come across, flowering late July and into August. And as you'll see from these pictures, it's well loved by pollinators and I've seen honey bees, bumble bees, hoverflies, bee-flies and butterflies feasting upon the pollen.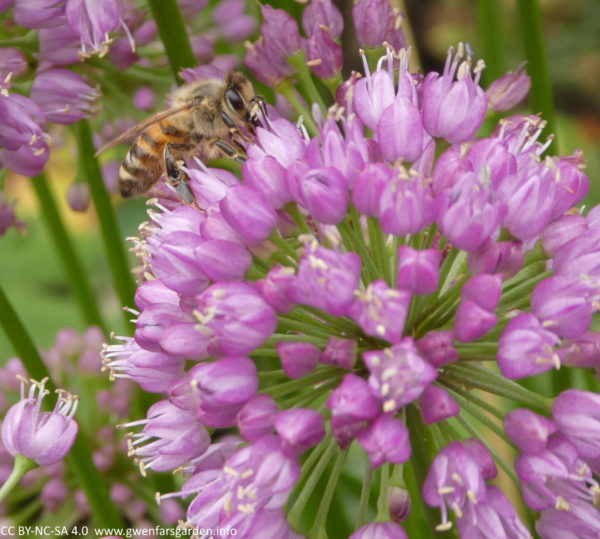 I've had this for a couple of years. Originally it was just a couple of stems with flowers and some leaves, and as you can see, it is now clumping up nicely. I think I'll hold off until next year before splitting the clump, and then distributing some of these bulbs to other areas of the garden.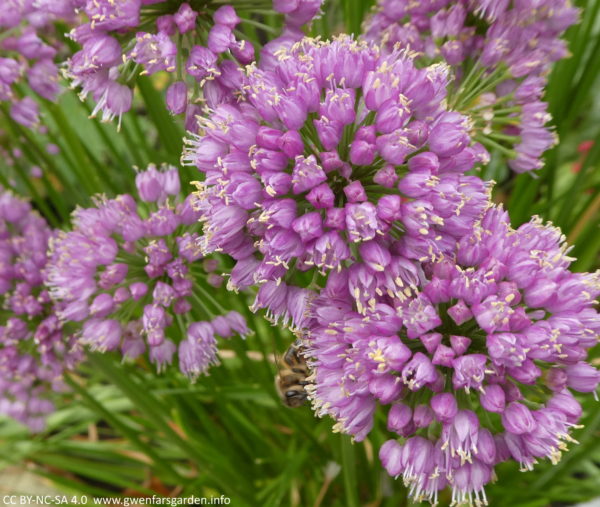 It flowers for several weeks, is no fuss, just cut back the dead foliage at the end of the season and it will come up again next year. Unlike the taller alliums, it doesn't need staking, a bonus if you have a windy garden that's up the top of a big hill. It has a slightly aromatic fragrance too. Honestly, what's not to love?!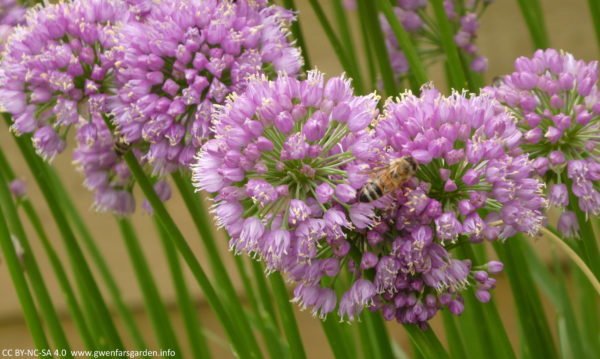 Video (16 secs) of a bumble bee gamboling over the flowers in the search for more pollen. With a little help from Peter Gabriel 🙂
Yes, I love the larger alliums and have those in the garden too. But for flower longevity, it's pollinator attractions, and being so easy to grow and maintain, Allium 'Millenium' is a winner in my garden.