Late summer and the Crocosmia is cracking hot in my front garden. Crocosmia are one our favourite summer plants and we have several cultivars.
First up is everybody's favourite, Crocosmia 'Lucifer'. This always flowers before any other Crocosmia in my garden and starts flowering early July. It really is a devilish red, and grows up to 1.5m high.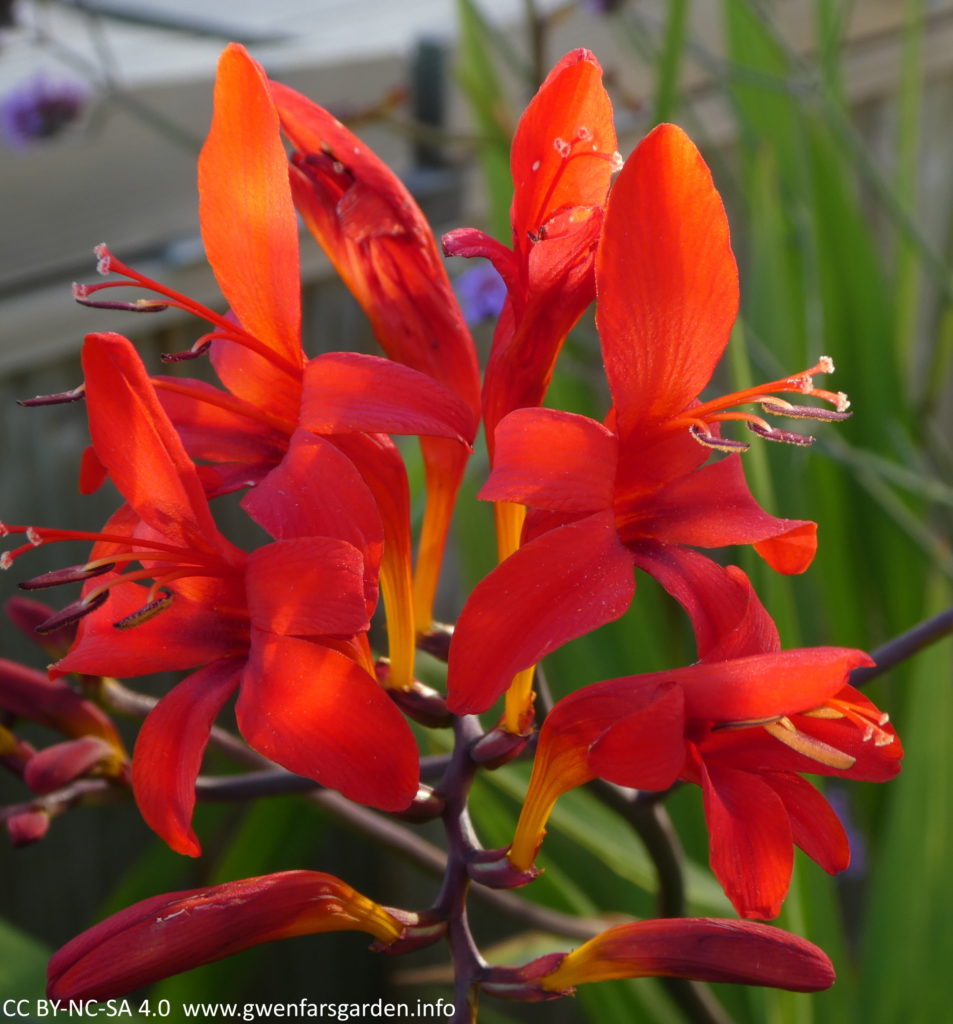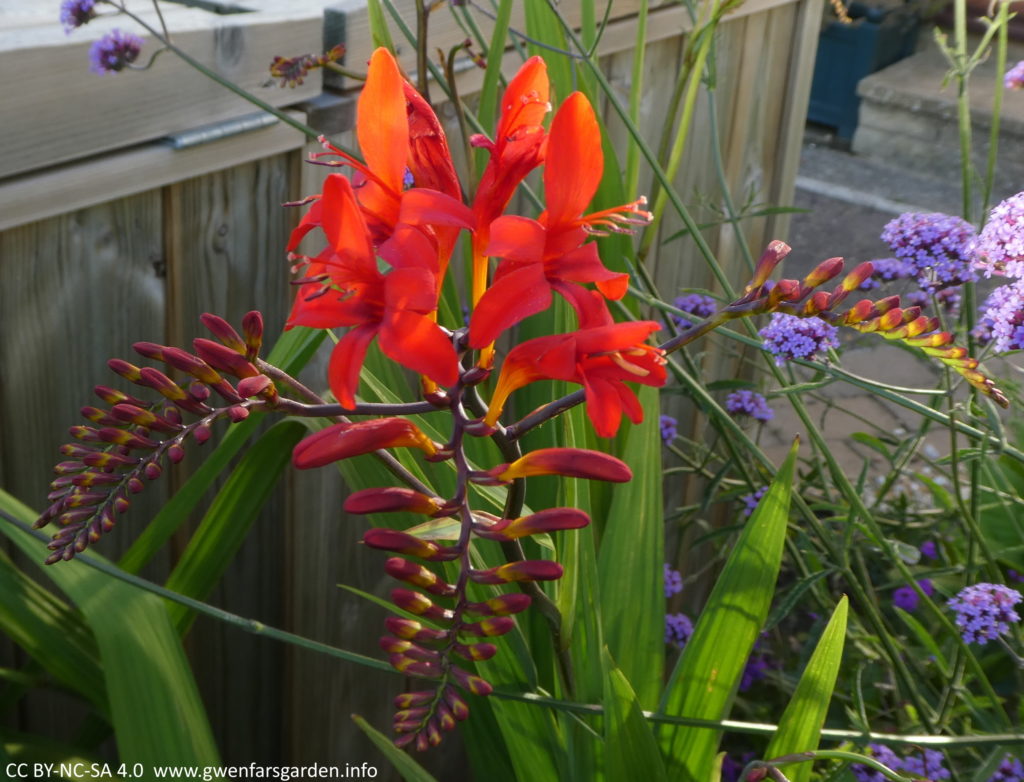 Flowering soon after, c. mid-July, in a delicious orange colour, is Crocosmia x crocosmiiflora 'Carmin Brillant', which is a shorter cultivar, growing to 60cms high.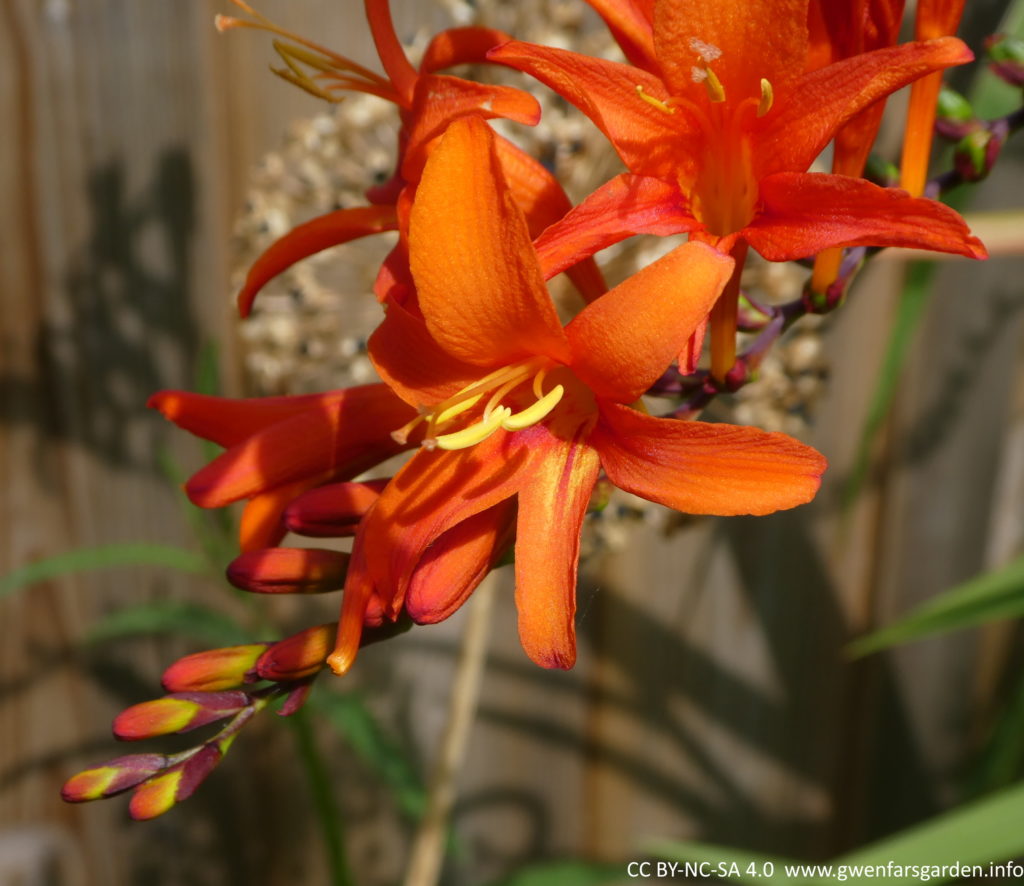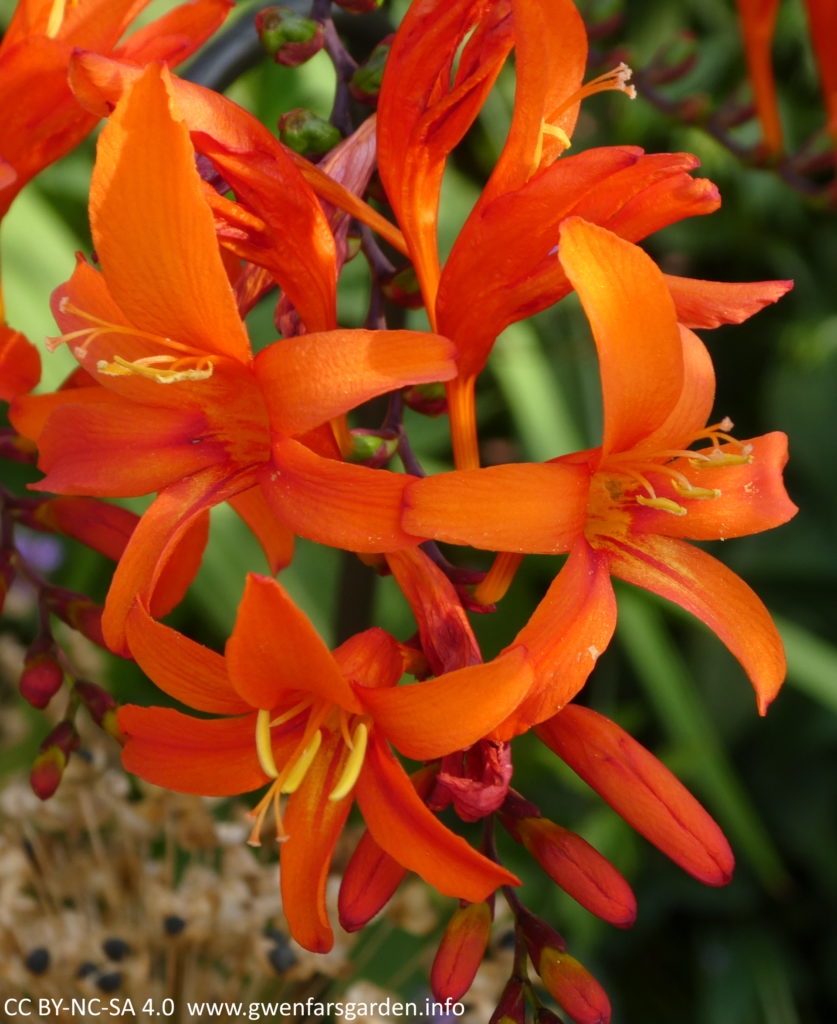 From mid-late July, the first yellow Crocosmia, C. x crocosmiiflora 'Irish Dawn', begins to flower. It has gorgeous golden yellow flowers and it also stands c. 60cms high.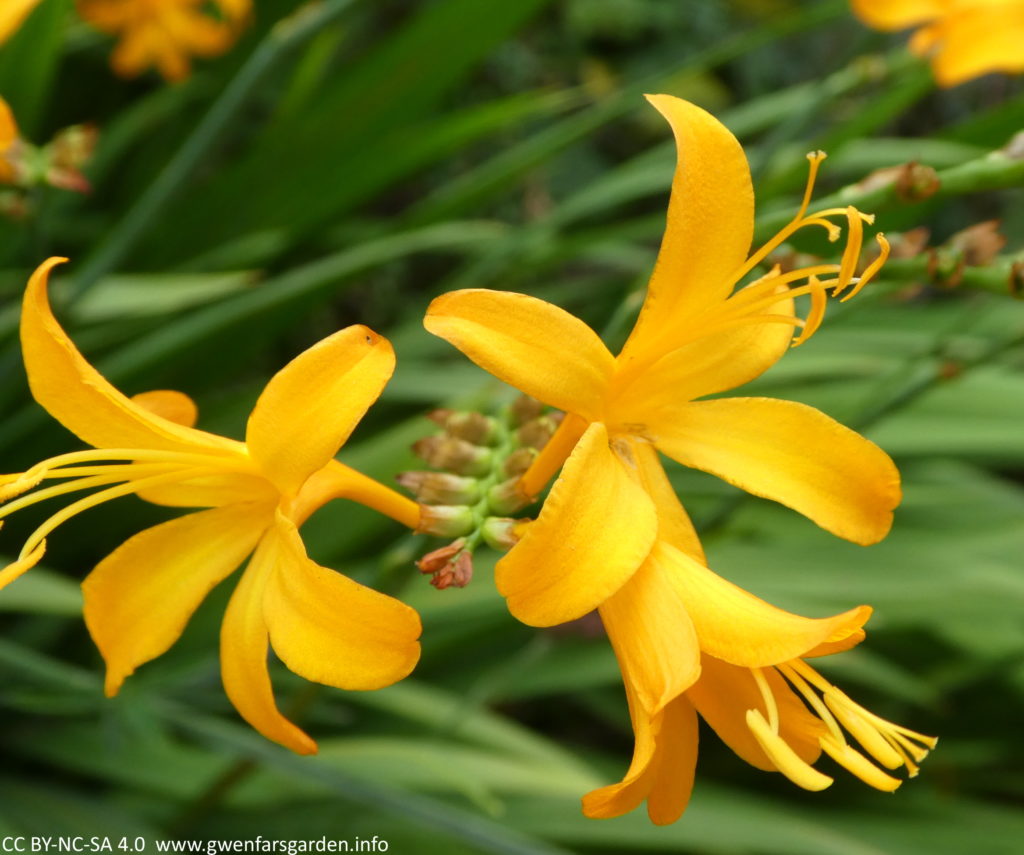 It sits in front of Salvia Armistad and I love the way the yellows and purples compliment each other. This one is really clumping up nicely, and I think it might need some division in Autumn.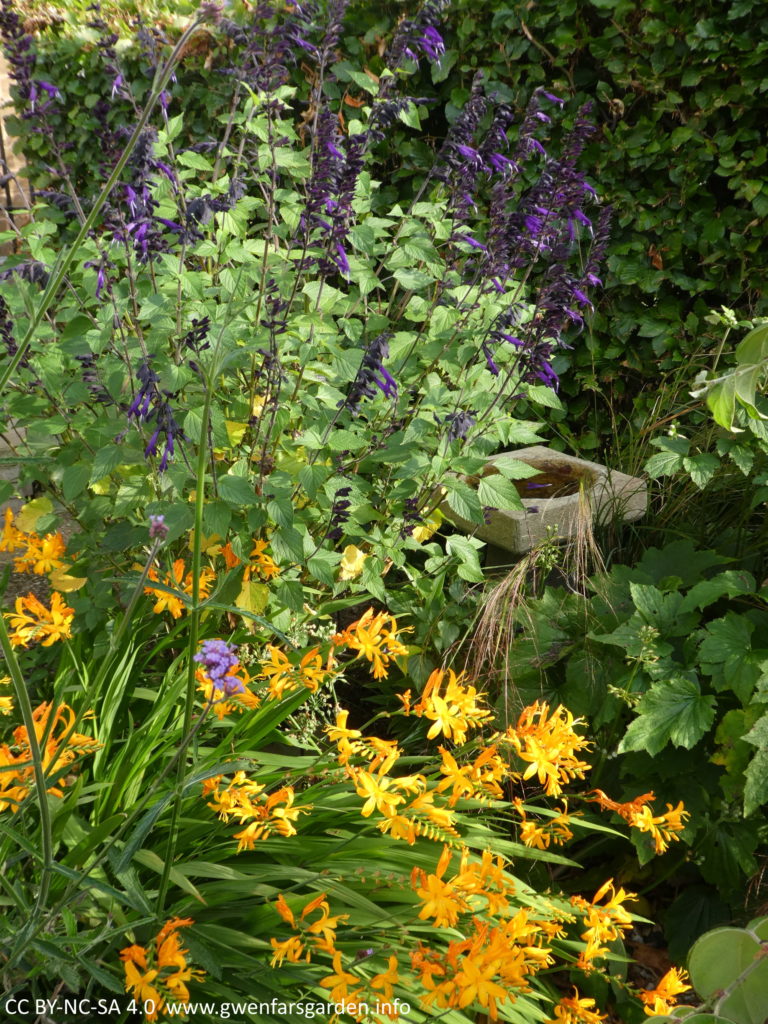 From the beginning of August, Crocosmia x crocosmiiflora 'Red King' does it's thing. It's a slightly more muted red compared to 'Lucifer', and it has some darker maroon markings.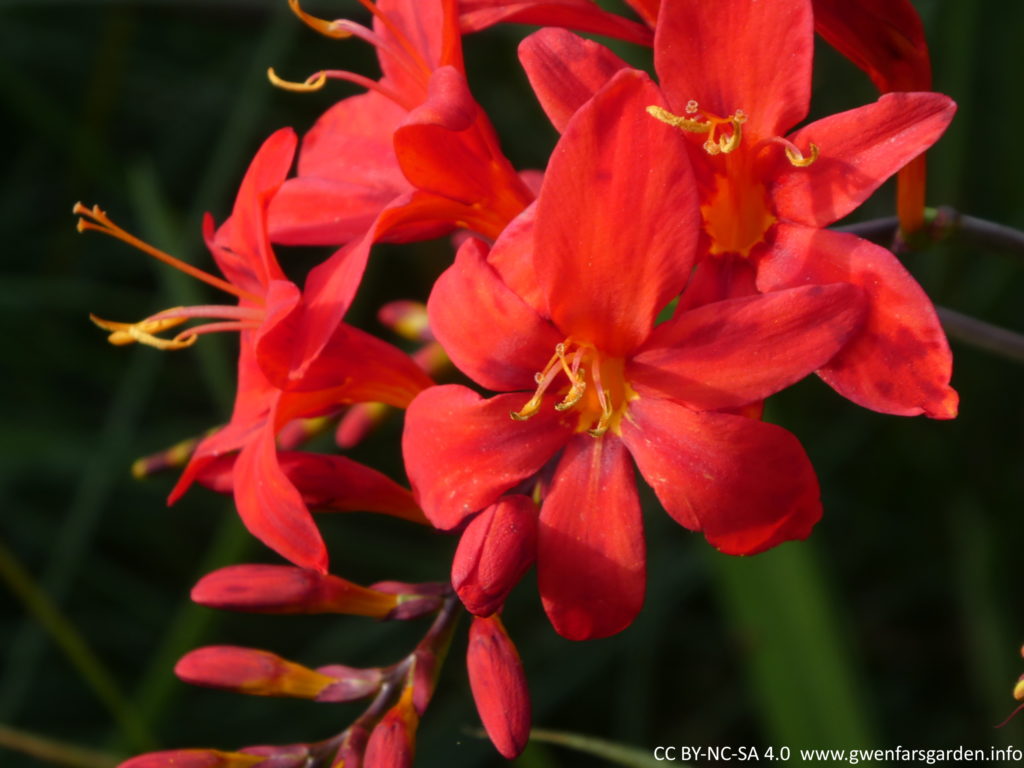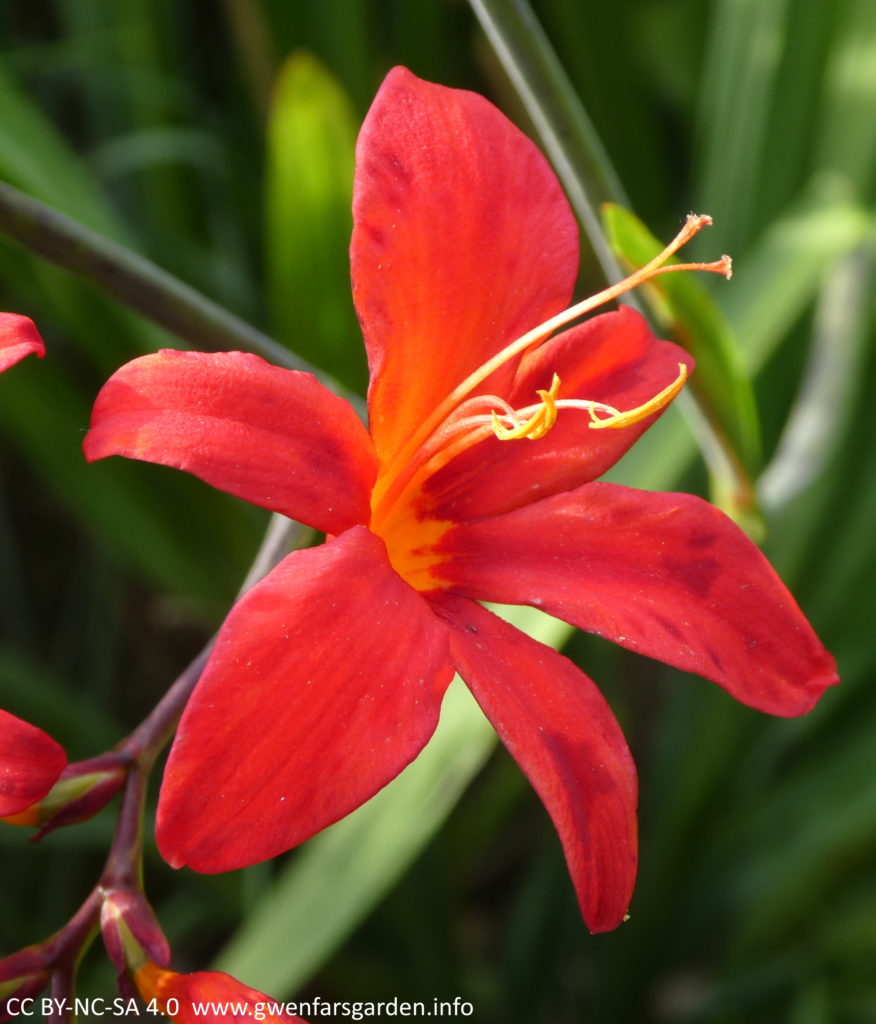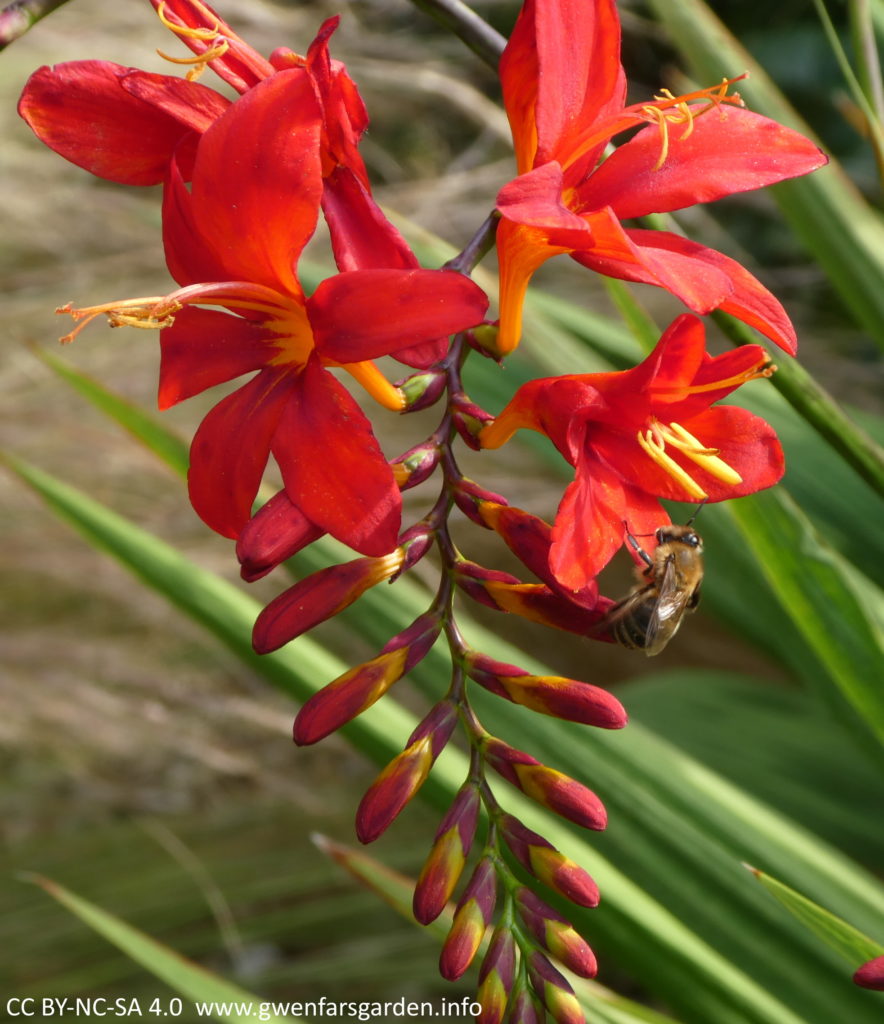 Bees love Crocosmias, and this honey bee wanted to demonstrate this!
Crocosmia 'Sunglow', and I think we can agree, it does glow. This is a deeper golden orange-yellow compared to 'Irish Dawn', and it's also a bit taller, c. 70-80cms high, and it starts flowering a couple of weeks later, around the beginning of August.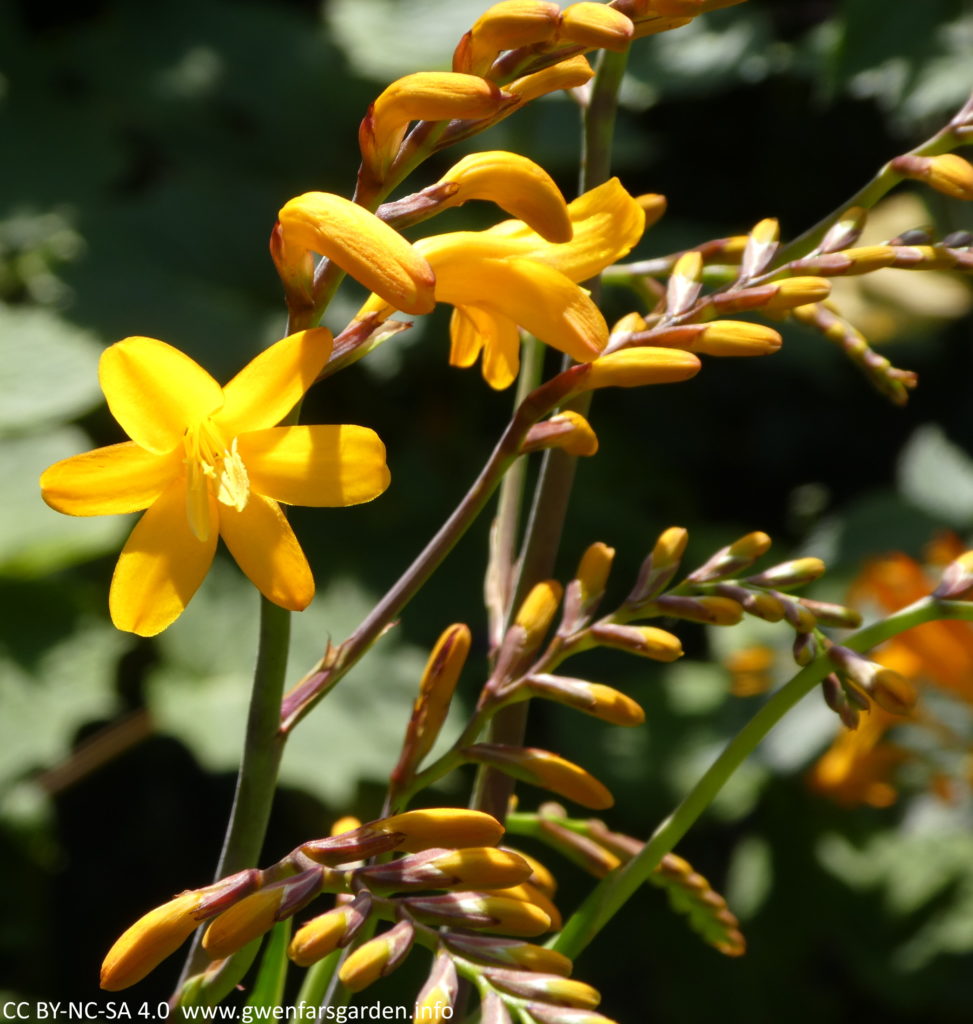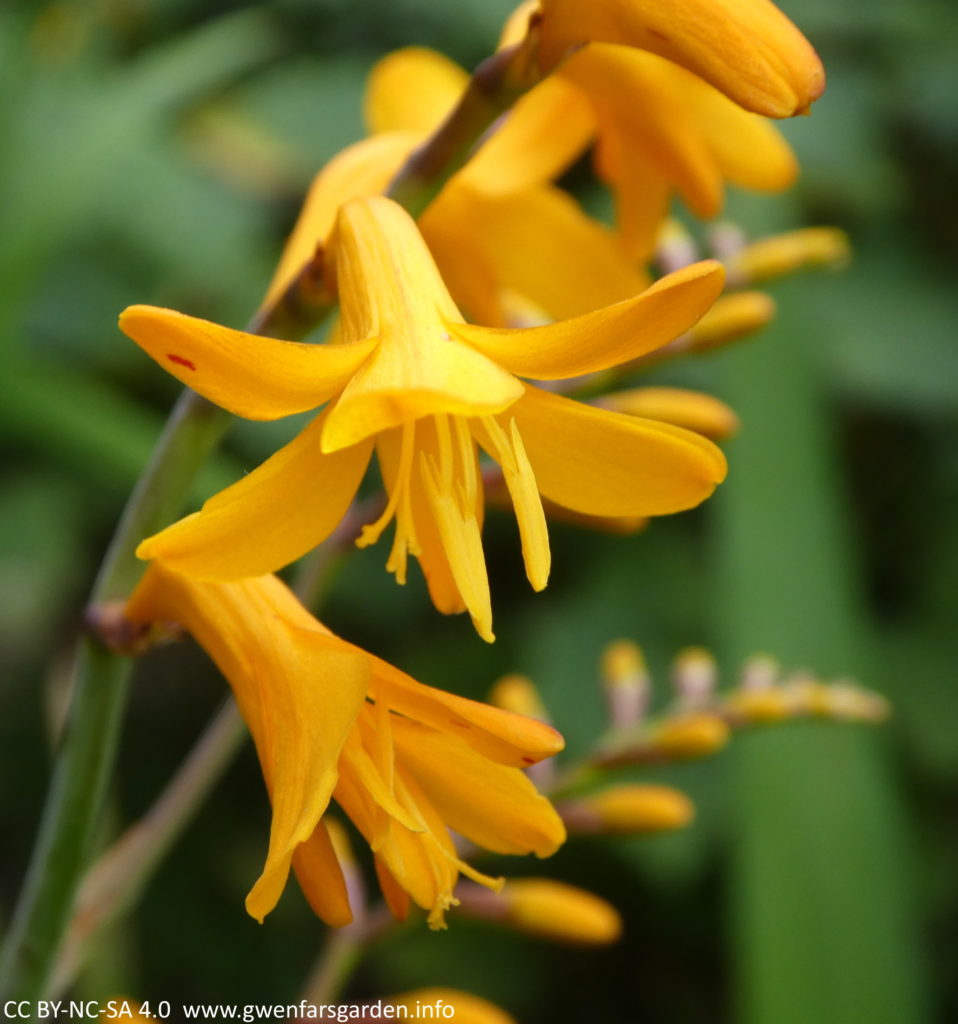 My latest flowering Crocosmia, from mid-August, is C. 'Twilight Fairy Crimson'. This is the shortest one I have, it's only about 40cms high.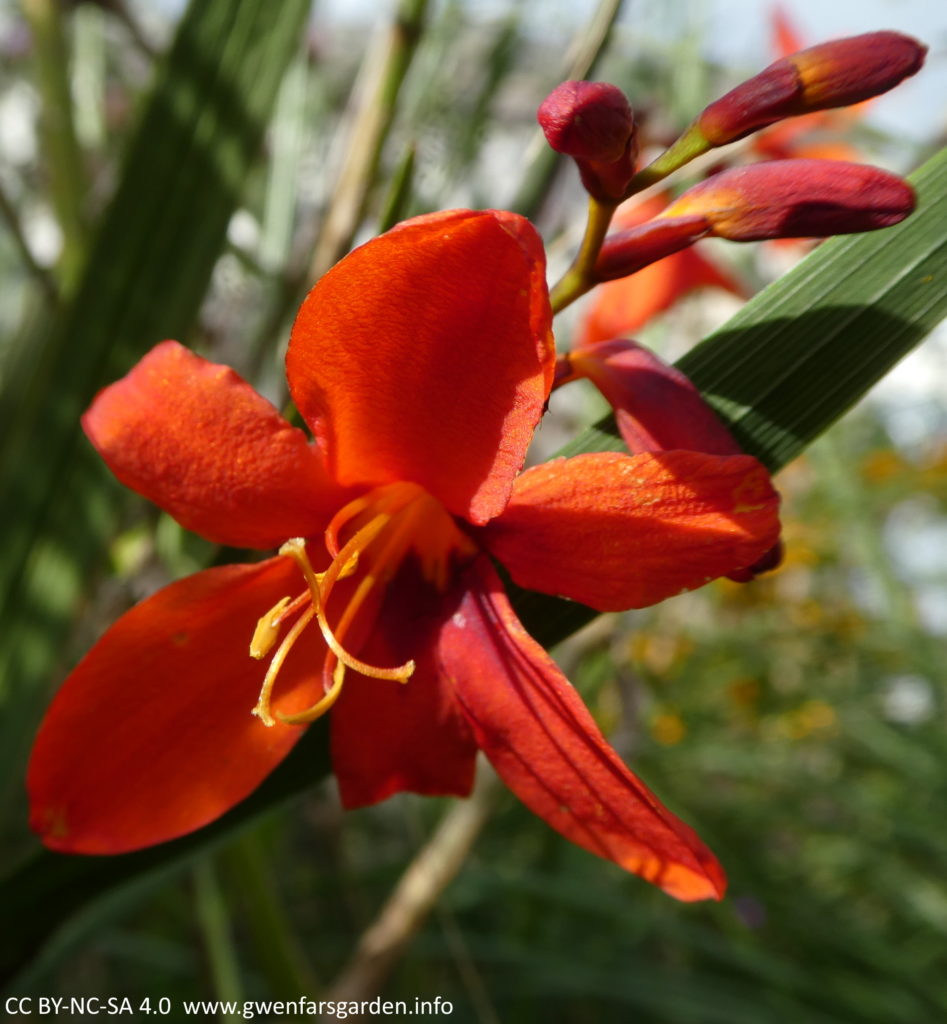 It's slightly overcome by other plants at the moment, so hasn't flowered as well this year. That should be resolved when the big clump of Rudbeckia next to it is taken out and split up in Autumn, to allow other plants including this one, a more room to grow.
Having cultivars that flower at slightly different times, means I can extend the Crocosmia love to from July to roughly mid-September. The photo below, taken 7th August, it shows several of the Crocosmia cultivars at different stages of flowering.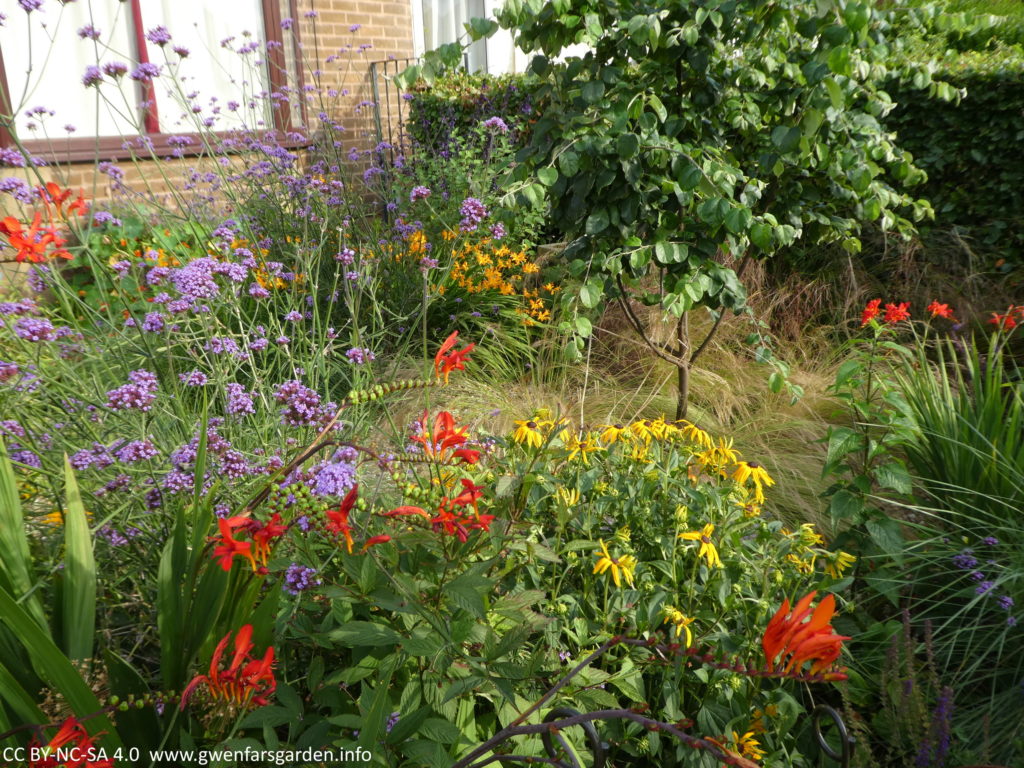 Crocosmias are such cracking bright flowers. And when I do some rearranging in Autumn (splitting up the Rudbeckia and removing the Stipa), I think I'll have room for more.